7 Research-Backed Holiday Fitness Tips for 2023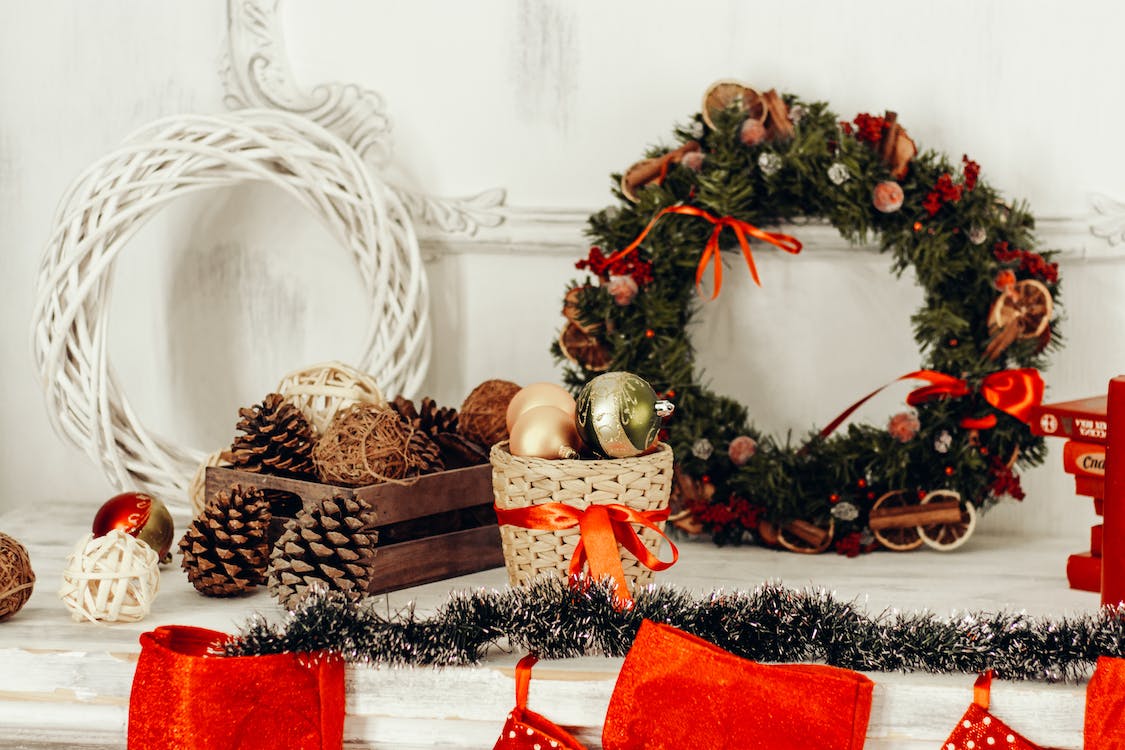 The weather's getting colder. The days are getting shorter. These signs mean that you have entered the holiday season. Soon, you'll be attending get-togethers with family, friends, and work colleagues.
With so many temptations, you might wonder how to stay fit during the holidays. If so, you're in the right place. Optimum EFX is a leader in the fitness industry, creating Informed-Sport Certified supplements that contain ZERO artificial colors, flavors, or sweeteners.
The holidays are busy times. Don't waste days or weeks searching for holiday help. Instead, check out these effective and no-BS holiday fitness tips.
1. Have Healthy Snacks Nearby
If you're like most, you can recall shopping for groceries while being hungry. You plan on getting the essentials, but bring home candy, cookies, and other unhealthy sweets. An empty stomach often makes people eat more than they should while temporarily throwing their dieting plans out the window.
A smart way to stay fit during the holidays is by keeping low-calorie, high-protein snacks nearby. A few great examples of healthy snacks can include:
Protein bars
Mixed nuts
Beef jerky
Roasted chickpeas
You can achieve optimal holiday fitness while enjoying your favorite holiday meals in moderation. Plus, no one gets their feelings hurt when you pass on your mom's homemade casserole or cookies—win-win! Also, having healthy snacks handy prevents a hunger-induced trip to Cinnabon at the airport or a fast food drive-thru while traveling.
2. Keep Yourself Hydrated
Our bodies are capable of incredible feats. They can also cause feelings of confusion, such as when you're thirsty or hungry. Either feeling can cause your stomach to growl and feel slight pain.
Before you reach for that second piece of cake and mess up your holiday fitness game plan, your body might be telling you you're thirsty. If you're unsure, grab a glass of water and drink it. If you're thirsty, those tempting feelings should go away.
3. Use Clean Supplements
Another great way to keep your holiday fitness goals in check is by using supplements. However, not all supplements are created equal. Some are full of sugars, fillers, and other junk that hinder your nutrition and fitness goals instead of helping them. Instead, Optimum EFX supplements help you stay fit during the holidays without any junk, filler, or other BS.
Optimum EFX supplements are Informed-Sport Certified to be free from all banned substances in Olympic and professional sports. Our company's products are backed by research with proven and clean ingredients. Optimum EFX believes in our "ZERO" promise, which means all of our supplements contain:
ZERO artificial flavors
ZERO artificial colors
ZERO artificial sweeteners
Here's a closer look at several of our supplements designed to help you enjoy peak holiday fitness.
RevitaPRO
RevitaPRO contains 100% micro-filtered whey protein isolate in powder form. This supplement helps facilitate tissue repair from exercise while promoting muscle growth. Plus, RevitaPRO is a great-tasting supplement designed to stop hunger in its tracks. RevitaPRO is available in Chocolate Fudge, Tropical Blast, and Vanilla Bean flavors.
Neuron
If you need extra energy to meet your holiday fitness goals, check out NeurON: Optimum EFX's powerful pre-workout supplement. Neuron contains natural caffeine, acetyl-L-carnitine (ALCAR), alpha-GPC, and other proven ingredients. Plus, NeurON's delicious Raspberry Lemonade flavor tastes great.
Shred Signal
Shred Signal is Optimum EFX's fat-burning supplement, helping you to accelerate fat loss. This stimulant-free supplement provides a caffeine-free way to help you lose fat that won't leave you panicked or shaky. Containing superior patented ingredients such as Mitoburn, Zinjaburn, and Caloriburn, you won't find these additions in other supplements. Shred Signal comes in capsule form, meaning it's also easy to take while on the go.
4. Take Time to Destress
Whether it's the thought of holiday shopping or spending time with certain family members, there's no denying that the holiday season is stressful. Sometimes, holiday-related stress can cause you to overeat. This natural response only creates more stress as you notice you're gaining weight.
Instead of falling into this trap, spend extra time on your favorite destressing hobbies. Here are several great ideas if you don't have a hobby in mind:
Go for a walk or jog
Practice meditation
Read a book
Clean your house
5. Get More Sleep
Attending parties and spending time with family over the holidays can mean extra time spent traveling, getting your house cleaned, and other time-intensive tasks. Having so much to do can leave anyone sleeping less than usual.
Losing sleep doesn't only make you feel groggy, but it can also wreak havoc on your health. According to the American Academy of Sleep Medicine (AASM), adults sleeping fewer than seven hours per night risk:
Weight gain
Diabetes
Depression
Heart disease
Fortunately, you can help avoid these health problems by prioritizing your sleep. Consider breathing exercises, white noise, and anything else that helps you get a good night's rest. Being well-rested makes it easier to follow our holiday fitness tips.
6. Be Mindful About What's on Your Plate
Eventually, the time will come when you must put food on your holiday plate. Whether during Thanksgiving, Christmas, or New Year's Eve, many families and friends host parties with lots of tempting food. It's no wonder that an average plate of Thanksgiving food contains over 3,000 calories!
You can avoid the temptations of indulging in cookies and cake by loading your holiday plates up with vegetables, fruits, and lean meats.
7. Be Realistic About
 

Holiday Fitness

Lastly, it's crucial to have a realistic mindset during the holidays. Yes, there will be tempting times to overindulge in treats and slack off on your training. Because of these temptations, you may miss a workout or have a few extra cheat meals.

Some people can go through the holidays without gaining a pound. Others don't have that kind of willpower. But mentally beating yourself up only creates unnecessary stress. Do your best this holiday season, and you'll stay on track with your holiday fitness goals.
Taste Greatness With Optimum EFX
Have a helping hand concerning how to stay fit during the holidays with supplements from Optimum EFX. Our unique and synergistic supplements meet or exceed research-backed dosages. These products can help you pack on muscle, slim down, or maintain your current physical condition. Shop our amazing range of supplements to taste greatness.