Accelerate Recovery With Revitapro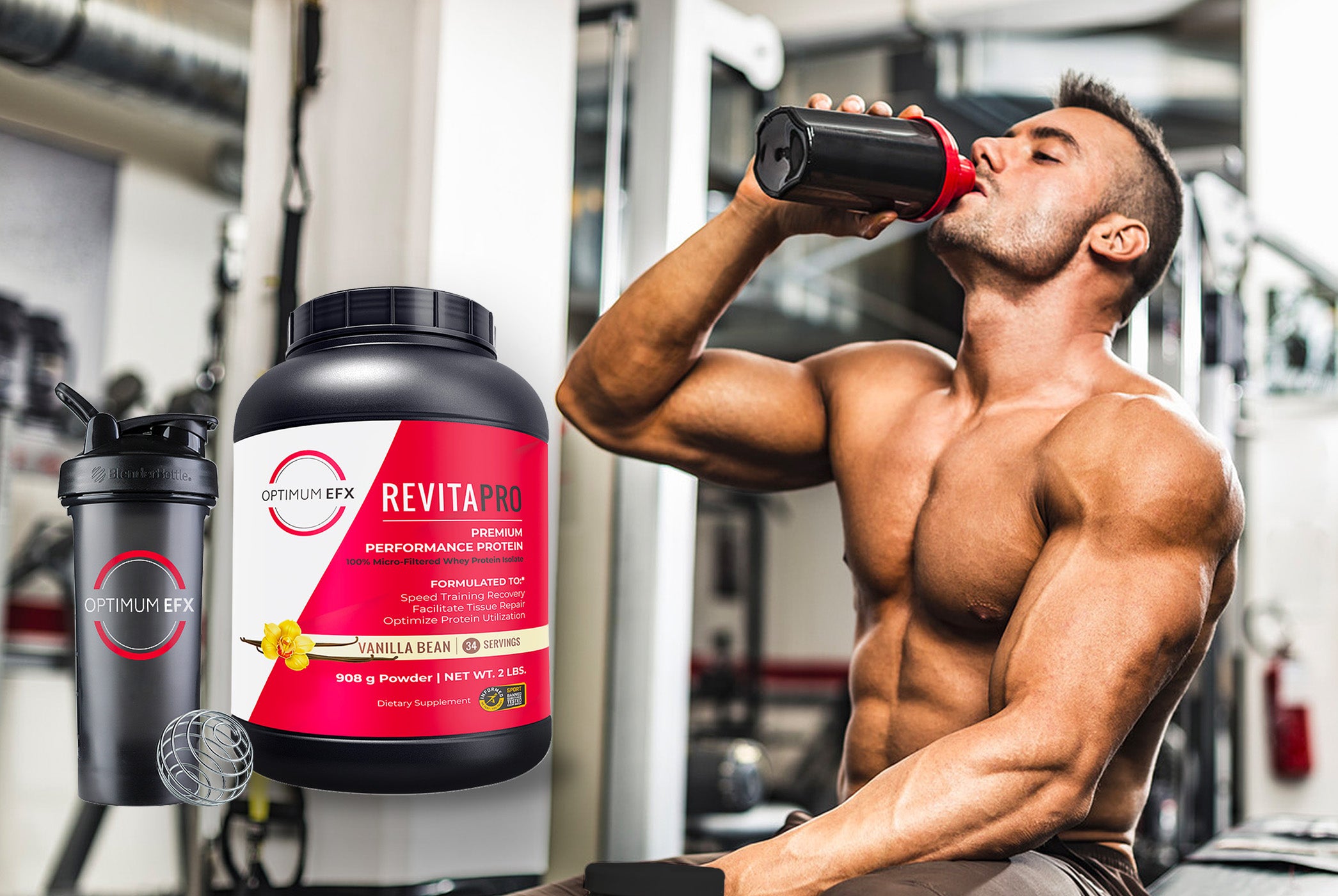 With zero artificial sweeteners, flavors, colors or dyes, and no soy lecithin, this delicious 100% whey protein isolate delivers the recovery you need to rebound from your hardest workouts.
Accelerate Your Recovery and Build Muscle With A Pure, Precise and Premium Quality Whey Protein Isolate
With RevitaPRO, you have just purchased the highest quality, most bioavailable, and digestive-friendly protein product in the world. This fast-absorbing whey is engineered to quickly and maximally replenish amino acids after vigorous workouts. Our protein provides only the highest quality, fast-acting whey protein isolates.
It contains ZERO whey protein concentrates, which are significantly inferior for post-workout recovery. Additionally, RevitaPRO uses only natural sweeteners and colors. By ordering our premium RevitaPRO today and including it into your nutrition and training program, you can assure yourself that you have chosen the best and highest quality Whey Protein Isolate powder on the market.
Speeds Recovery
Facilitates Tissue Repair
Optimizes Protein Utilization
Promotes Muscle Growth
Pure Micro-filtered Whey Protein Isolate
Tastes Great
NO Artificial Sweeteners Or Colors
Mixes Instantly
Contains a Natural Balance of Whey Protein Fractions
Why RevitaPRO is better than other protein powders:
Whey protein isolates that are processed correctly contain purified natural fractions of whey protein such as Lactoferrin, Immunoglobulins (IgG1, IgG2, IgA, and IgM), Glycomacropeptide and Lactoperoxidase. Lactoferrin delivers many benefits because it's an iron-binding protein that appears to increase iron absorption and transport. Glycomacropeptide has anti-microbial capabilities and Immunoglobulins may neutralize toxins and viruses. Lactoperoxidase is a secretory enzyme that acts as a natural microbial agent and can inhibit bacterial growth. These give the protein immuno-protective properties. However, certain processes such as ion-exchange alter, degrade, or altogether eliminate these crucial fractions. RevitaPRO is carefully processed to maintain this natural balance.
Don't Trust Your Post-Workout Recovery To Anything Else
Speed Recovery
Facilitate Tissue Repair
Optimize Protein Utilization