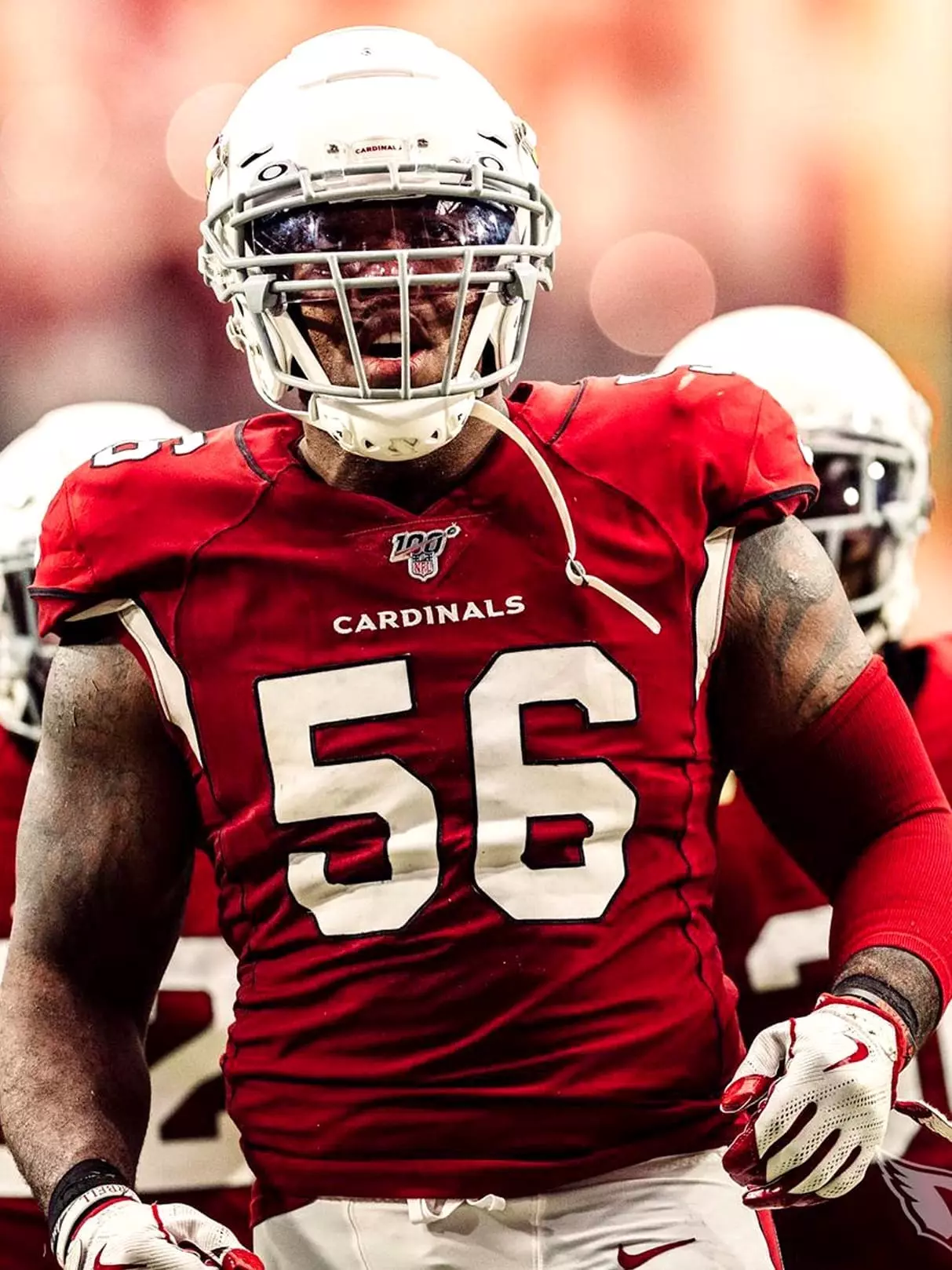 TERRELL SUGGS
NFL OUTSIDE LINEBACKER
ABOUT
T-Sizzle was recognized as an All-American at Arizona State then immediately won the NFL AP Defensive Rookie of the Year (2003) and has been dominating in the NFL for over 17 years. Suggs is a seven time Pro Bowl player, the leader for All-Time Sacks and Games Played for the Ravens, and has won a Super Bowl Championship (XLVII). He works smarter, not harder, proving with his ability to break records and make more sacks year after year. Suggs made the First Team All-Pro, and was recognized as the Player of the Year by NFL AP and AFC in 2011. T-Sizzle knows what he has to do to win. 
WHY I USE OPTIMUM EFX
I trust Optimum EFX with all of my supplement needs. NeurON has completely changed my life since I started taking it, especially in my personal investment into my body and my nutrition. I stand by and I guarantee it.